How To Find A Job On & Off Campus
I originally wrote this post for Getschooled.com and it can be found here.
So you're finally settled in and have fully adjusted to your new college life. In fact, you may even be thinking about taking on a job now that you're getting used to the swing of things. If you're a freshman, I encourage you to wait until your sophomore year before looking for a job. Your first year in college is essential to making sure you're on track for academic success. You wont want a job distracting you from setting yourself up for scholastic achievement unless you have to.
For the rest of you —
Going to college and working a job can be challenging if your time management skills are weak. An important thing to do before making the decision to find a job in college is to think about the following: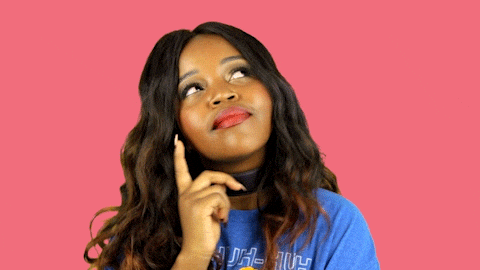 Realistically, how much time do I have outside of class and studying to commit to a job?
Am I capable of working without letting my grades slip?
Do I have the means to get to a job?
Now that you've decided you still want to move forward with finding a job in college, the next question is how?
ON CAMPUS
On campus positions fill up quickly, so the best time to start looking for one is the semester before you intend to start working.
There are three ways you can go about finding a job on campus:
1. Work-study – Work-study is a federal student aid program that provides students with employment opportunities to help pay for educational expenses. Work-study is a great option but here's the catch— you have to be eligible. In order to qualify for work-study, students need to indicate their interest in a work-study position on their FAFSA. You must demonstrate financial need. Those who fill out their FAFSA early have a better shot at landing a job. Once you qualify, your school will provide a list of work-study positions available from which you'll choose. A faculty member may have to sign off on your given work assignment. Your pay and weekly hours will vary and are usually established by your job supervisor. Work-study positions are filled on a first come first served basis.
Students who don't qualify for federal work-study may be able to secure institutional work placement, when a department or academic office hires students using university funds (sometimes referred to as work-aid). These jobs could be all over, like in the fitness center, cafeteria, library, student center, etc. Not every school offers this type of institutional work-aid so you'll need to figure out if your school is a participating institution by checking your financial aid office or career services office.
2. Networking – Often times, jobs on campus can be found by interacting with the right people. For example, when I was in college, I discovered that I was good at writing and editing essays. One day, my English literature professor asked if I would become her teaching assistant and show other students how to improve their essays. That job paid $10 an hour and I only had to work 10 hours a week. I gladly accepted!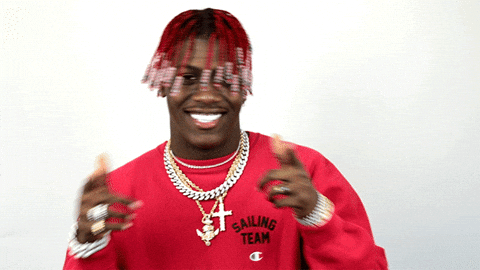 The next semester, the English department decided to introduce a new peer-tutoring program on campus (also 10 hours a week for $10 an hour). That same teacher asked if I would be willing to work the program so that I could help students all over campus improve their essays. I accepted that one too. Did I mention ya girl got to keep both jobs? I ended up working both positions for four semesters straight!
My senior year I got cool with the Dean of my department who actually ended up needing an administrative assistant to work the front desk of his office suite. Enter job #3! So, what's the moral of the story? It's not always what you know but who you know. Figure out what you're good at and find a professor, staff member or department that could use your help. Get to know the administrators and professors around you. You'll find access to opportunities quicker than the average student this way.
3. Freelance– Capitalize on what you do well outside of the academics. Can you cut the cleanest line up anyone has ever seen? Are you the GOAT when it comes to styling hair? Are you really creative when it comes to decorating graduation caps? Do you know how to make really cool looking posters or flyers? Can you make awesome videos or take amazing pictures? Are you simply magical when it comes to creating beats? (Cause you guys know everybody on campus wants to be a rapper *insert eye roll*)
The good thing about college is that most students are struggling with financial stability. Students are always looking for cheap and convenient services on campus. Think about the things you can do well that people will pay you for; start marketing yourself on your social media pages or by word of mouth and you'll end up running your own side business in no time. Trust me, I've seen whole empires built between classes. Believe in your abilities!
OFF CAMPUS
Off campus positions give you the opportunity to broaden your job search. However, they also tend to require more responsibility. Here are some tips to help you land an off-campus job:
Find out where all your school's local alumni are working – Alumni are always looking for ways to give back or help out their school community. They're also more likely to hire you than the next candidate because you share that educational connection. Reach out to the alumni in your field or who are doing the things you want to do. Don't know any alumni? Connect with your school's alumni relations' office and hit up LinkedIn.
Look for local FFAR jobs – We've all been there. Fast food and retail jobs are the most common jobs for college students because they offer the most flexibility, are generally always available, and can easily work around your class schedule.
Update your resume – Even if you've never had a job before, map out the skills you do have and how they could be valuable to a potential employer. One resume won't always make you look like the best candidate for every job. Tailor your resume for the job you want. Don't forget your cover letter! Same rules apply.
Visit your career services office – Some schools have set up job posting networks that can only be accessed exclusively by students. These networks were established in an effort to link students with employers dedicated to placing them into jobs right away. The career services office can help you in other ways through resume help, mock interview practice, and providing other tips on business etiquette.
.